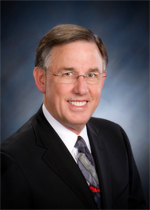 Paul Zuelke is president and founder of Zuelke & Associates, Inc., a management consulting firm specializing in teaching practices how to identify the credit worthiness of their patients, negotiate sound financial arrangements, and manage patient accounts effectively.
Mr. Zuelke's extensive professional background in lending and corporate finance, in addition to 30 years of experience with over 1000 client practices located throughout the United States and Canada, position him as the leading authority in using effective credit granting to build a quality healthcare practice."
Mr. Zuelke is the author of Penwell Publishing's bestselling book, "Cash or Credit? A Nuts and Bolts Guide to Effective Credit Management." He has also authored many articles, and has lectured extensively at local, state,and national meetings throughout the country.